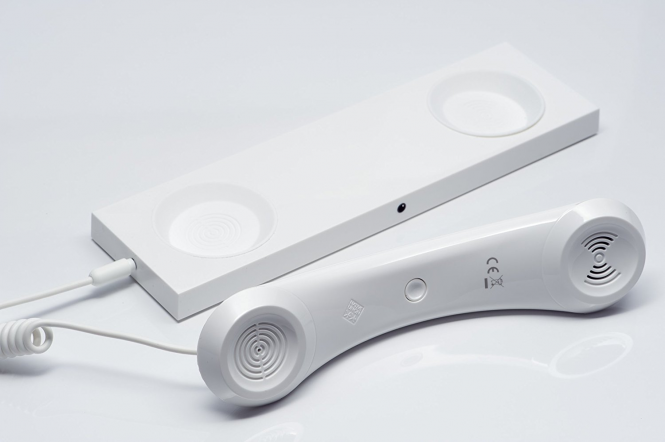 See FCC website Apr2020
Purpose
The COVID-19 Telehealth Program will provide $200 million in funding, appropriated by Congress as part of the Coronavirus Aid, Relief, and Economic Security (CARES) Act, to help health care providers provide connected care services to patients at their homes or mobile locations in response to the novel Coronavirus 2019 disease (COVID-19) pandemic.
On April 2, 2020, the Commission released an order establishing the COVID-19 Telehealth Program.  The COVID-19 Telehealth Program will provide immediate support to eligible health care providers responding to the COVID-19 pandemic by fully funding their telecommunications services, information services, and devices necessary to provide critical connected care services until the program's funds have been expended or the COVID-19 pandemic has ended.
Submit an Application
Download a fillable PDF form for the COVID-19 Telehealth Program Application.
Fill in the entries and answer the questions on the form.
Save the form with the following filename template: FRN_ApplicantName_MMDDYYYY (date application submitted).
Email the completed form and supporting documentation to 

[email protected]

.
Information on Filing an Application:
Prior to Filing an Application:
In advance of filing an application, parties should:
Obtain an FCC Registration Number (FRN) from the Commission Registration System (CORES), as well as a CORES username and password at that link.  An FRN is a 10-digit number that is assigned to a business or individual registering with the FCC and is used to identify the registrant's business dealings with the FCC.
Obtain an eligibility determination from the Universal Service Administrative Company (USAC) by filing FCC Form 460 through My Portal on USAC's webpage.  (Filers do not need to be rural health care providers in order to file Form 460 for this program.)
Register with the federal System for Award Management (SAM)
Documents
OMB Control Number 3060-1271