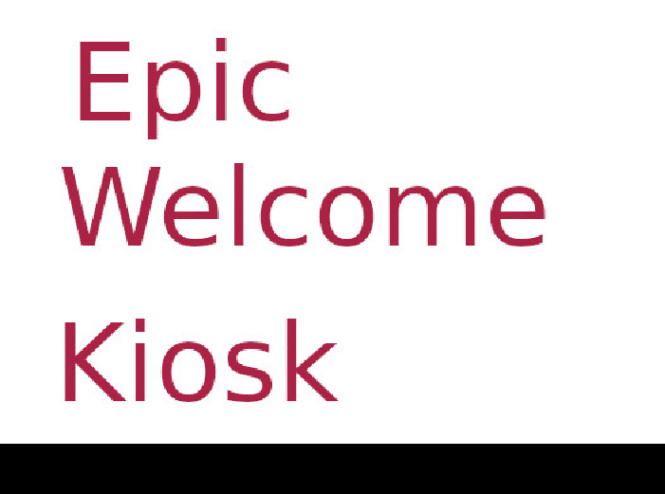 Epic Welcome Kiosks Improving Patient Experience
The EPIC Welcome Kiosk is the standard by which all patient check-in kiosks are judged.  This is KIOSK Information Systems iteration with case study on it.
At a Glance  – Summary
improve overall patient satisfaction
lengthy check-in process that involved filling out paperwork and waiting in line to see a receptionist.
The Solution – EPIC Welcome Kiosk
Implement Epic Welcome Kiosks
The Result with EPIC Welcome Kiosk
Reduced Wait Times – The kiosks have reduced wait times
Improved Data Accuracy – improved data accuracy
Contact us to start your patient check-in solution.
About KIOSK Information Systems
As an industry leader in the design and manufacturing of complete self-service solutions since 1993, our team of experts provide superior service while delivering complete customized solutions.
End-to-end solutions keep deployments simple while maintaining superior uptime.
Software Application and Hardware Enclosure Design
Hardware Integration Module APIs that are licensable
Flexible Volume Manufacturing
ISO9001:2015 Certified Quality Systems
ISO14001:2015 Certified Environmental Systems
Turnkey Safety Agency Certifications (UL, FCC)
Fully Managed Deployment, Monitoring, & Field Services