Healthcare Kiosks Providing Benefits to Facilities and Patients
Patient check-in kiosks are proving to be very valuable in helping clinics to run more efficiently.  According to a recent internal study conducted by a healthcare facility in Idaho, check-in kiosks have shaved two minutes off of the average check-in time and over 50% off of the time it takes for new patients to fill out forms. The result: customer satisfaction has risen and the facility is able to see one to two more patients per day!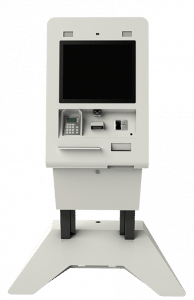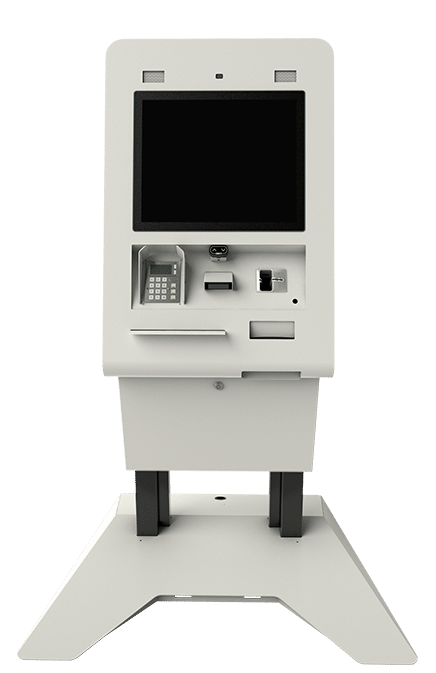 By treating just one to two more patients per day, the typical provider could accommodate up to as many as 500 additional appointments in one year's time. Healthcare check-in kiosks such are effectively streamlining the administrative aspects of running a healthcare facility, and this is allowing them to run with a streamlined staff while still providing for high patient satisfaction.
The Verona Healthcare Kiosk
Olea Kiosks has been developing innovative cutting-edge interactive healthcare kiosks for many years.  Our healthcare kiosks are designed to provide a high level of convenience and ease-of-use for the end user while being compatible with all major healthcare software solutions. This results in better customer service and happier patients while also streamlining administrative tasks for the clinic.
The Verona Healthcare Kiosk, which is the latest product in Olea's line of healthcare kiosks is the most innovative yet.  This fully ADA-compliant kiosk has an adjustable screen height that can raise and lower over a 10-inch range at a touch of the button.  This functionality makes the kiosk interface easy-to-use for all users – whether seated in a wheelchair or standing.  In addition, because Olea's engineers are always looking to build kiosks that can stand the test of time, this kiosk has a hardware system that incorporates Olea's "toolless" design concept.
Contact Olea Kiosks Today
Olea has been designing and manufacturing cutting-edge kiosks for over 40 years. Made in America, our kiosk engineers pride themselves on quality craftsmanship, the highest quality materials, and the most up-to-date technologies. Contact Olea today to find out how our healthcare kiosks can help to streamline your organization while increasing customer satisfaction.
Useful Links
PATIENT KIOSK NEWS