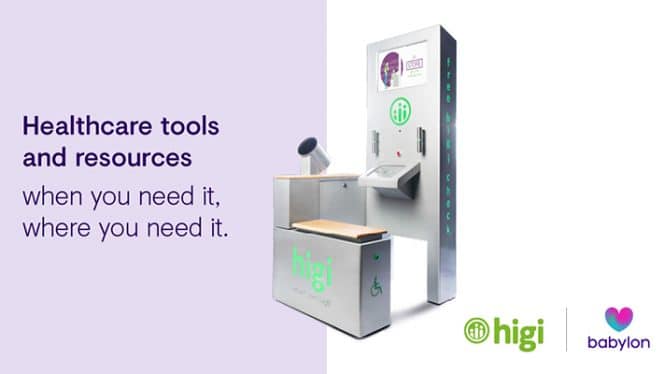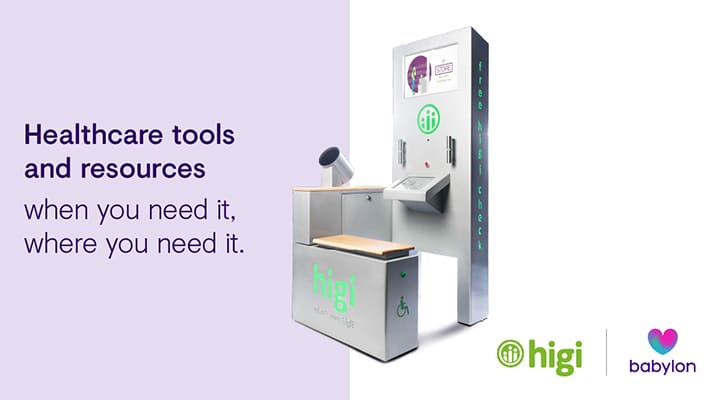 Blood Pressure Kiosks Evolving
Excerpt from MobiHealth News May 2020 — Announcement of new funding for Higi and their blood pressure self-check machines. Installed in thousands of locations.  With new legislation on telemedicine its a pretty good guess that the Higi station will evolve from a relatively singular purpose to a multi-functional health station.  Scheduling vaccine comes to mind…Editors
Higi, the maker of health kiosks found in retail pharmacies and groceries, has raised $30 million in a new funding round led by symptom-check chatbot service Babylon Health. The raise also included participation from Higi's prior backers, including 7Wire Ventures, Flare Capital Partners, Jumpstart Capital, Rush University Medical Center for Health and William Wrigley Jr.
WHAT THEY DO
Higi's health kiosks are equipped to administer quick tests for blood pressure, pulse, weight and BMI. The free-to-use Smart Health Stations are self-service, deployed in retail businesses and feed consumers a breadth of digital content focused on health-condition prevention and management. The kiosks will also provide consumers personalized recommendations for nearby health services.
According to the company, more than 10,000 these kiosks have so far been used by 62 million people, and are located within five miles of 73% of the U.S. population.
Read full article from MobiHealth News May 2020