VA EHR Update – Cerner EHR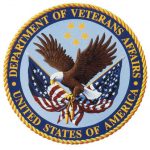 7/12 — An article from Fierce laying out several aspects of VA. The bottom line is it is going to cost twice as much as originally estimated.  Not unlike the VA complex here in Denver.
Update from HISTalk
See report
VA OIG looks at training deficiencies in the VA's first Cerner rollout at Mann-Grandstaff VA Medical Center, in Spokane, WA, noting:
The VA Office of Electronic Health Record Modernization is charged with the implementation, but the involvement of VHA, which houses all of the system's users, is not clear.
Training design was internally called "button-ology" because it focused on telling users which buttons to push to get a desired outcome, with little context provided to users who then failed to understand how to use the system.
Users struggled because the classroom training didn't focus on workflow.
The system that was made available for user practice did not match the VA's actual system.
Cerner's classroom trainers were not capable of answering questions and raised facility concerns because they lacked a clinical background and EHR knowledge. Users complained that Cerner's trainers would defer many basic questions to the "parking lot," which became a running joke among employees being trained.
All of the 30 super users said their training was a waste of time that left them demoralized, distrustful of Cerner and the VA project team, and less prepared to help users than before the training.
Leaders did not fully understand Cerner's role-based permissions and how to manage staff who required multiple role assignments, causing users to be assigned to the wrong training classes.
VA contracting officials scored Cerner's training work as "satisfactory," the minimum level that meets contractual requirements.
The post-live decrease in user productivity and morale was attributed to EHR training factors.
The project's change management group withheld some OIG-requested training evaluation data and altered other data before sending it.
7/15 Update
The VA pauses its Cerner project after a review finds significant issues.  Report by HIStalk
VA Secretary Denis McDonough tells the Senate Veterans' Affairs Committee that he is putting the VA's Cerner implementation on hold. This follows the completion of a three-month project review that found serious "governance and management challenges."
McDonough says that the VA's first implementation at Mann-Grandstaff VA Medical Center (WA) in October 2020 did not live up to its promise of "seamless excellence in VA care," adding that the report found "numerous patient safety concerns and system errors" as well as significant negative impact on productivity.
The cost of the project, which was originally estimated at $10 billion when Cerner was awarded a no-bid contract in 2017, has risen to over $20 billion. McDonough has ordered a new budget estimate for the entire project, which will include the several billion dollars of infrastructure upgrades that the original estimate missed.
Committee chair Senator Jon Tester (D-MT) told the group, "I've had the impression for some time there are folks out there milking the cow. Every day they go out and they see this cash cow, and they're getting every dime they can get out of it. There's been damn little accountability. I hope Cerner's watching this. Cerner's not up to making a user-friendly electronic medical record, and in fact what's transpired here is we're going in the opposite direction, then they ought to admit it and give us the money back so we can start over."
See list of specific issues (there are many) in article by HIStalk