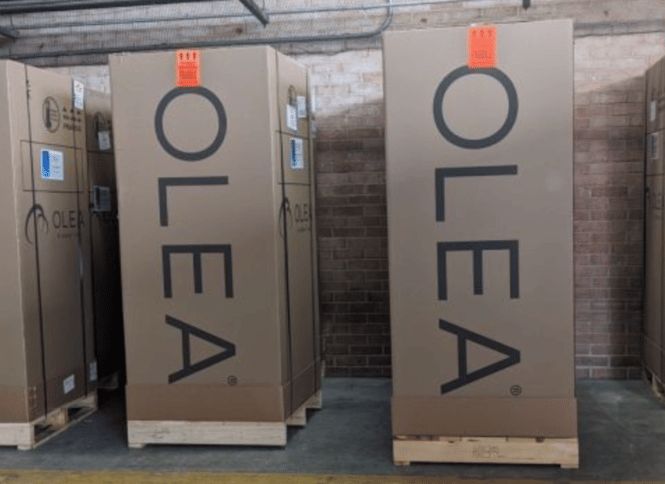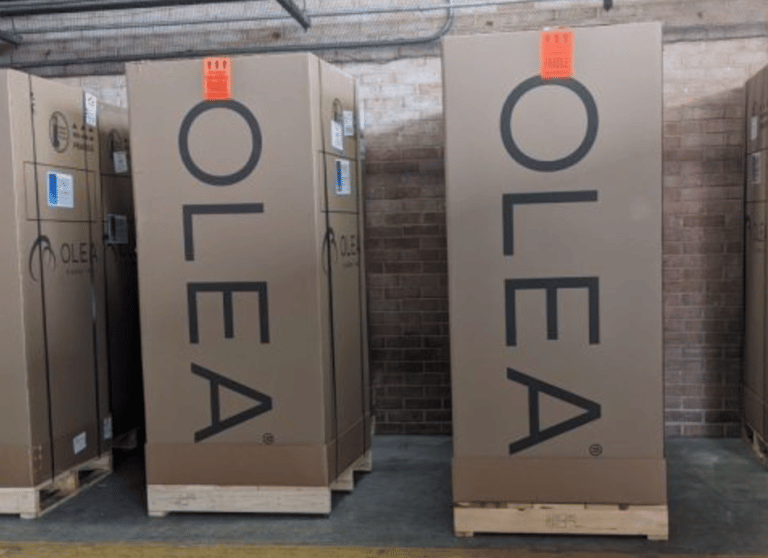 Patient Check-in KIosk via Facial Recognition
We noticed an industry first the other day as Certify is moving forward with installation of patient check-in units which utilize facial recognition. We think this the first such patient check-in for Epic EHR and a kiosk to be installed.  There have been patient check-in via palm for example. Fujitsu did those at one time. They worked but the palmreader units naturally cost quite a bit more than a camera. Facial recognition and payment by facial have emerged in 2022 as the leading biometric by far.  Also noted on HealthcareDive for reference.
The units are designed and manufactured by Olea Kiosks of Cerritos, CA.  For more information you email [email protected]
PRESS RELEASE
Arlington, VA: May 12th, 2022 – VHC Health (VHC), a community-based health system providing medical services to the Washington, DC metropolitan area, is excited to announce that it will be implementing positive patient identification (PPID) using facial biometrics at all VHC locations, making VHC the first healthcare system in the region to implement this innovative patient experience. CERTIFY's PPID capabilities will be integrated into VHC's existing electronic health record and administrative systems to create a seamless experience for both patients and administrative staff .
"VHC is proud to be the first health care system in the DMV area to partner with CERTIFY Health to enhance the patient experience," said Michael Mistretta, Senior Vice President and Chief Information Officer at VHC Health. "This is one of several recent investments that VHC has made in innovative technologies as we strive to provide the safest, most secure options for our patients and community."
The purpose of biometric PPID is to verify identity throughout the patient journey, starting with check-in. Patient mis-identification and fraud have become increasingly rampant issues, leading to liabilities for healthcare providers. One of the most secure mechanisms to prevent this is incorporating biometric authentication into healthcare registration and procedures.
VHC will launch the biometric PPID check in experience with a pilot in the Hospital's radiology and cardiology departments in early June with plans to fully implement the platform by the end of 2022.
"It's an amazing opportunity for us to have a strategic partner who is committed to innovation around the patient experience the way VHC is and so willing to adopt some of the most cutting-edge technology in healthcare right now" said Marc Potash, CEO of CERTIFY Health. "Our innovative PPID technology will safeguard VHC patient information and increase speed and efficiency during the check-in process." CERTIFY Health's platform integrates with leading biometric modalities to verify patient identities which is directly integrated into the EHR.
About VHC Health:
VHC Health provides exceptional medical services as the region's community health system. Virginia Hospital Center was recently designated a 2021 Top Teaching Hospital by The Leapfrog Group, selected for the Healthgrades 2021 Outstanding Patient Experience AwardTM and has received 19 consecutive 'A' grades from The Leapfrog Group. Virginia Hospital Center is a 453-bed not-for-profi t teaching facility and designated as a Magnet® hospital by the American Nurses Credentialing Center. VHC Health is a proud member of the Mayo Clinic Care Network – a national network of independent healthcare organizations.
About CERTIFY Health:
About CERTIFY Health: CERTIFY Health provides a seamless patient experience via biometric authentication and digital intake solutions. Our platform encapsulates the end-to-end patient experience from intake to check-in kiosks and even payments. Together, they form CERTIFY Care – an omni-channel digital platform that streamlines and improves patient workflows. CERTIFY Health envisions a world where healthcare organizations leverage patient engagement and authentication technology to their full potential to reduce fraud, medical errors and so much more. For more information you can visit us at www.certifyhealth.com.